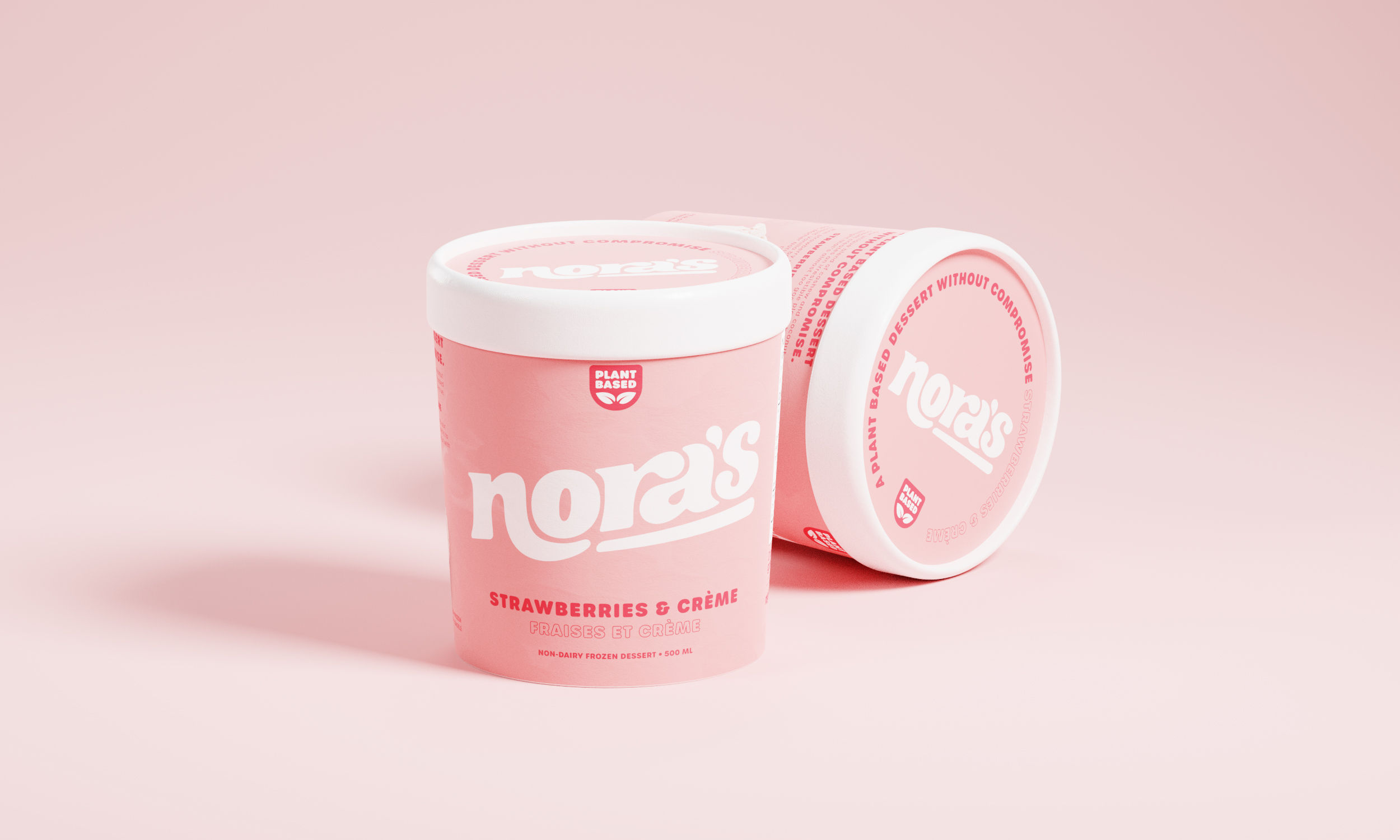 Nora's Non-Dairy,
Creating an iconic brand within an emerging ice cream market.
Nora's is a plant-based ice cream brand that has worked tirelessly to perfect their deliciously creamy recipes. With their flagship flavours quickly securing shelf space in grocery stores across Canada (Whole Foods, Save-On-Foods, and Choices Markets) it was the right time to develop a new brand that would proclaim their presence from freezers nationwide.
We worked closely and collaboratively with Nora's to clarify their brand voice, and design a visual identity and packaging that captured their fun, playful, and indulgent spirit.
Now armed with a proud and optimistic script logotype, and an unashamedly enthusiastic colour palette, Nora's is ready to take on the world one scoop at a time.