Packaging Design for Nora's on the Dieline
17/03/2023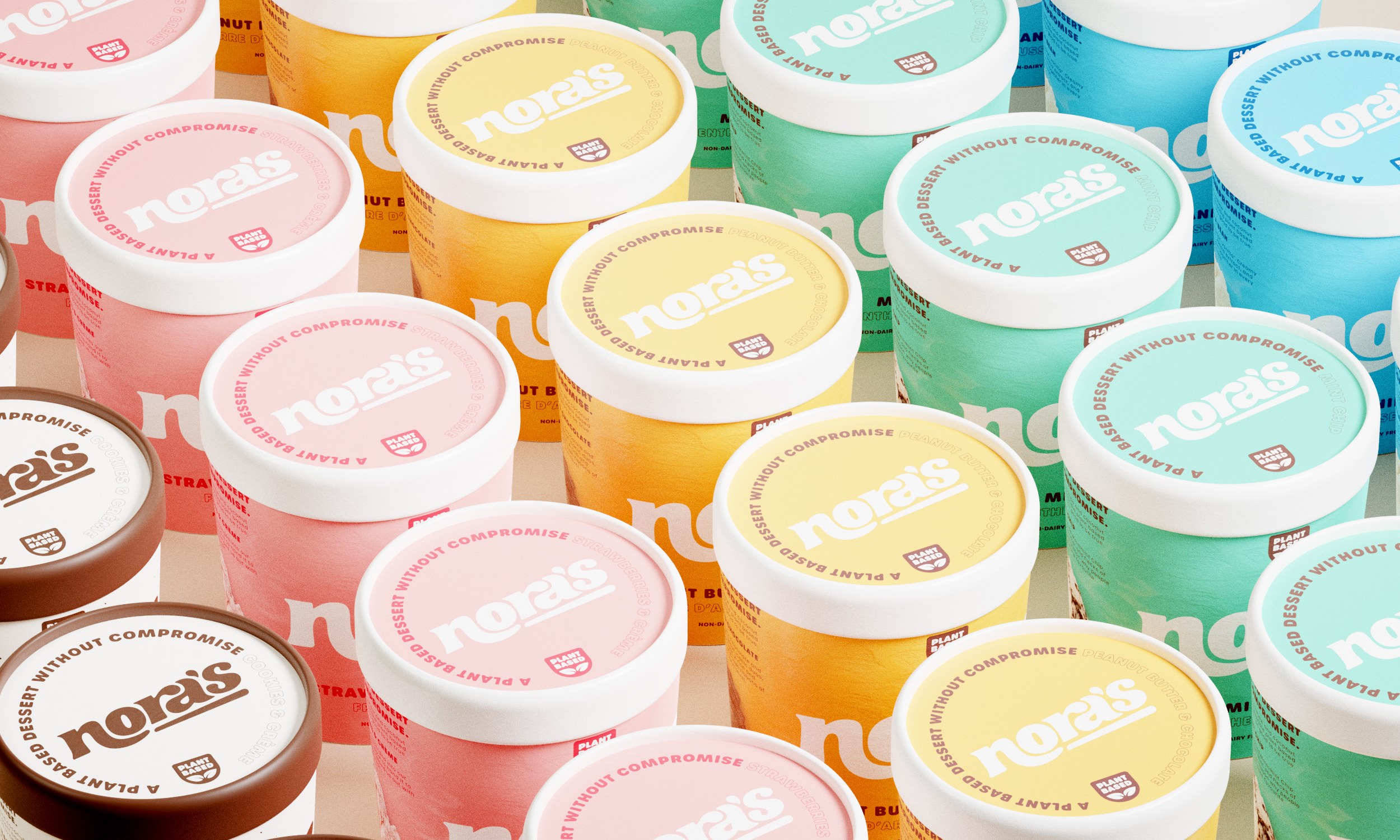 Happy Friday! It's always nice to wake up and see our work getting a little love, this time over on the Dieline. Our work for Nora's Plant Based Ice Cream has previously been featured on the Dieline, so it's cool to see it up there again.

We recently worked with Nora's to update their packaging design from what we had done in 2018. A few regulatory things had changed, as well as the desire for the actual ice cream to be shown on the tub. All in all, it was nice to rework the packaging design to be even more scalable than what previously existed.

Check out the post here!