DeeBee's Brand Identity Launch
12/04/2023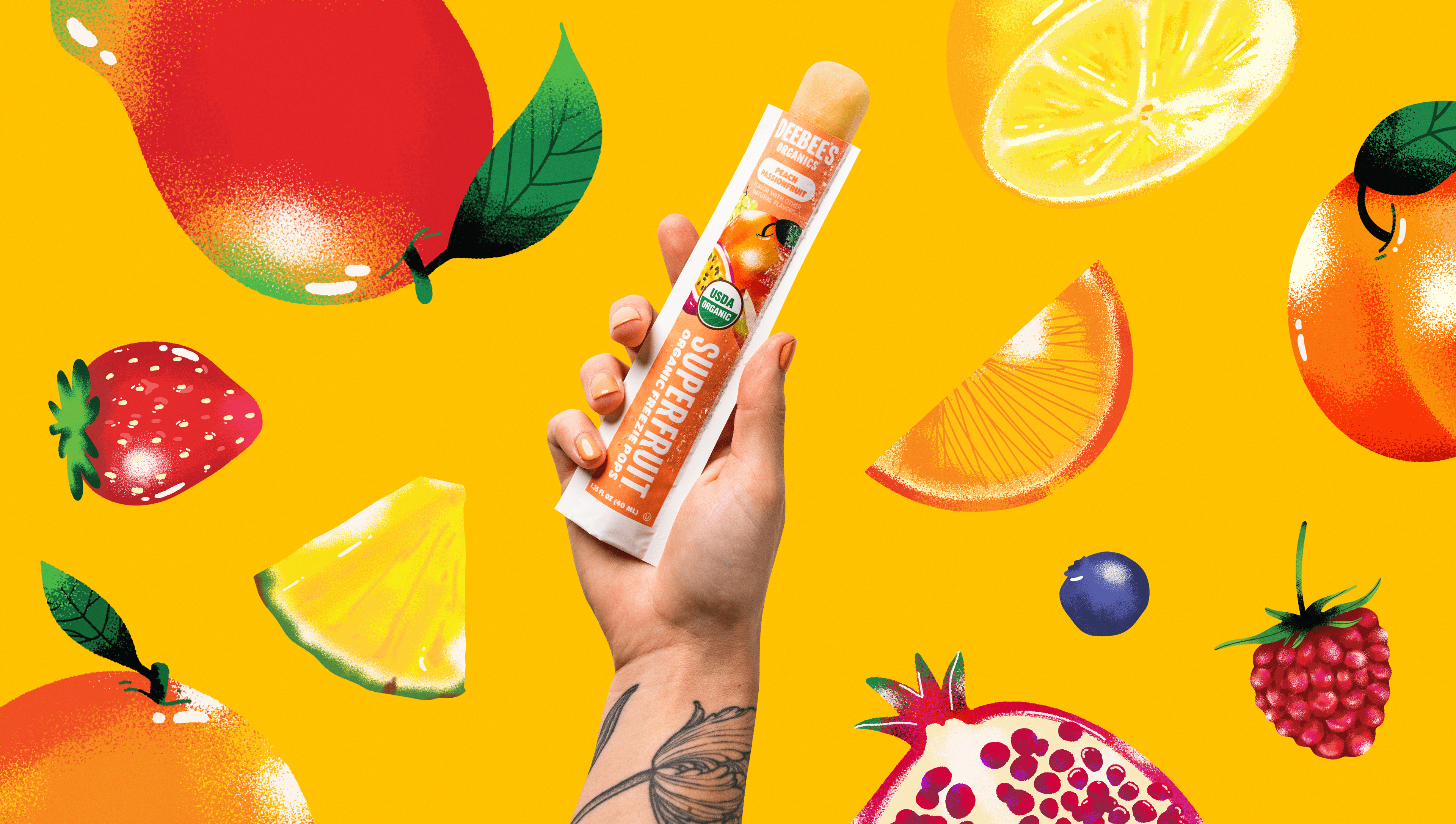 We're very excited to share some of the brand identity work we've been doing at ZAK with the lovely folks over at DeeBee's Organics over the last few months!
Led by Michelle Leggatt, we worked closely with the internal team at DeeBee's to understand who they are, and how their brand needs to serve them for the future.
The design strategy came down to the core idea of 'celebrating a colorful world' – encapsulating everything from treats made with real fruit, diversity, and the magic of treats.
With that in mind, we overhauled their brand across visual identity, illustrations, packaging, and everything in between. Grateful to the whole team at DeeBee's for their constant collaboration and joy throughout the process!

You can dig in to find more about the project via our case study.