The 2023 Vancouver Writers Fest
05/09/2023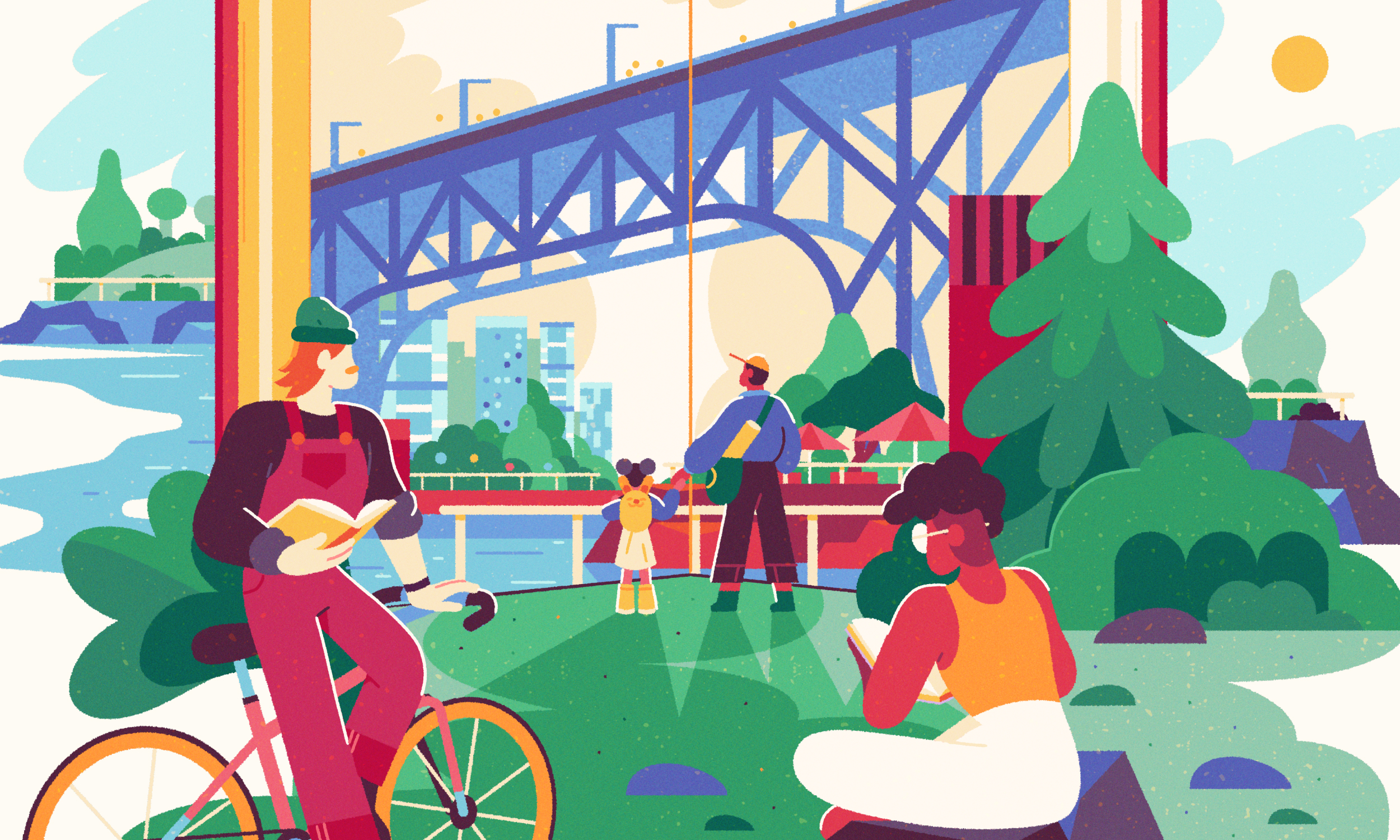 Continuing on with festival season, the 2023 Vancouver Writers Fest program guide just launched, outlining all the exciting events going on this year. For the campaign design this year we had the pleasure of working alongside the very talented Rafael Mayani for a suite of illustrations. These illustrations showcase Granville Island through the eyes of the Writers Fest, bringing a sense of wonder and excitement to the fest.
Tickets go on sale September 11th, and expect to see more of the illustrations as they rollout across the city.
Read more about the fest on their 2023 Festival website!